| | | |
| --- | --- | --- |
| |   | When electrical contractors Todd Hickman and Steve Sgroi first installed solar panels on the roof of Todd's own home back in 2011, they did it as a kind-of test, to determine whether the technology would be suitable for their residential and commercial customers. Upon seeing the immediate positive impact the system had on lowering not only Todd's personal electric bill, but also on the environment, they were certain solar made sense. |
Hickman has been a successful electrician for nearly three decades, and has experience in multiple power sectors, including lighting, energy efficiency projects, and solar installation. In January 2012, Hickman and his business partner, Steve Sgroi, decided to start Hickman & Sgroi Electrical, Inc. The Company has come quite a long way since the pair first installed panels on Todd's own home, having recently completed a rooftop system installation on their company headquarters in Springfield, Massachusetts.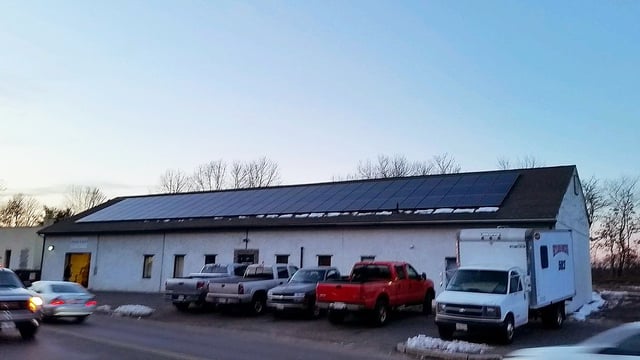 (source: Hickman & Sgroi Electrical, Inc.)
"[The system] has proven to be beneficial economically for us," explains Todd. "but it also gives us a presence that we're committed to solar, and our customers can drive by and see that."


Hickman and his team have worked with SolBid on a diverse set of solar projects in Massachusetts, most recently completing the installation of a 60kW rooftop array at a commercial property in Holliston, Massachusetts. Todd describes Hickman & Sgroi Electrical, Inc.'s relationship with SolBid as unique and mutually beneficial.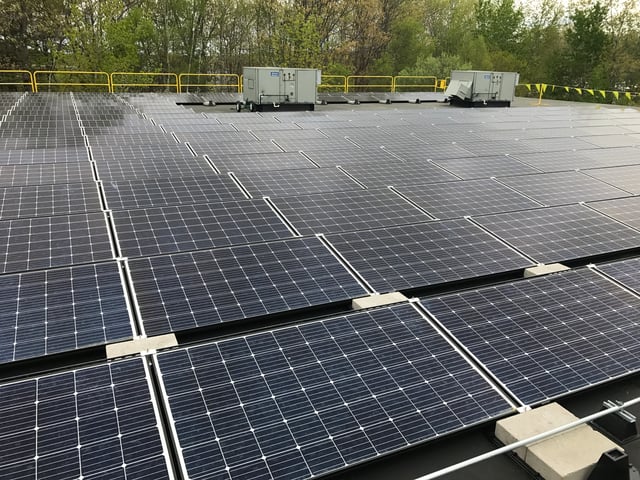 (source: SolBid)
"SolBid been great to work with from a design and procurement aspect; we let them to take on that role, and it allows us to focus on what we do best as an installation contractor, and it has worked out very well for us."


And the feeling is mutual. "We have worked with Todd's team at Hickman & Sgroi Electrical, Inc. on a number of solar projects and continue to be impressed with their quality of work. They are true electrical contracting professionals." says Nate Raymond, CEO of SolBid.
 
Hickman & Sgroi Electrical, Inc. employs only union members, whose training in safety and solar specifications Todd describes as second to none.


"We do the job correctly, on or often ahead of schedule, and on budget. We are geared to do this kind of work—whatever jurisdiction throughout the country we go into, we're able to get qualified manpower. Our employees look professional, act professional, and do a professional installation."


Behind Hickman & Sgroi Electrical Inc., Hickman's passion for solar is apparent and impressive.

"The last few years, my primary focus has been this business. I enjoy the fact that we can drive down the road and see the physical fruits of our labors. When you can provide somebody a way to lower their costs, and have a positive impact on the environment, that's really the two pieces that tie it all together."